Indigenous Engagement & Inclusion
Milestone Environmental Contracting Inc. is committed to working in collaboration with Indigenous peoples to develop lasting relationships that are built on a foundation of trust, respect, and open communication. The following principles are intended to help guide us to meaningfully engage with Indigenous communities, peoples, and businesses in a manner that respects the history, culture, land, and environment. We strive to do this while also providing valuable, long-term benefits to the communities that we are fortunate to work with.
Guiding Principles
Respect and Recognition
Milestone acknowledges, respects, and seeks to better understand Indigenous needs, rights, and title on the lands where we operate. We continue to educate ourselves on the unique history, culture, and traditions of each community that we serve.
Community Investment
As a people-focused company, Milestone invests in individuals and communities through value-added and meaningful capacity building as an integral part of our work plans. This provides social and economic benefits that extend beyond the boundaries of any given project. We share an unwavering long-term commitment to Indigenous inclusion and endeavor to support individuals so they can achieve their full potential and positively impact the broader Indigenous community and environmental industry.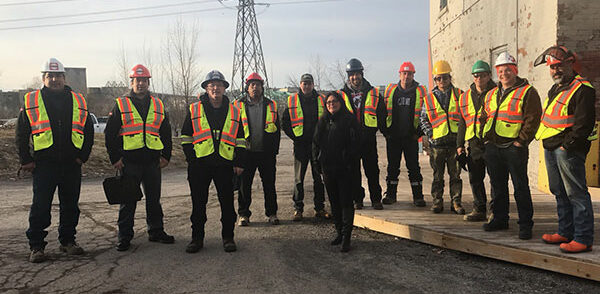 Lasting Relationships
Milestone is committed to developing long-term relationships that start well before, and extend beyond, any project or opportunity. We will work in a spirit of partnership that is built on trust, respect, and open dialogue in everything that we do. We recognize that great benefits can be achieved when our sights are set for a shared long-term vision.
Milestone has always been an advocate for a diverse and inclusive workforce. These Guiding Principles reside at the core of our business and are the basis upon which we strive to learn from our past, to better ourselves as individuals and as an organization, and to continuously enhance the collaborative work we do with Indigenous Peoples across Canada.
Sound relationships are key to our success, and we recognize how valuable they are as a source of education and inspiration in achieving goals aligned to our Guiding Principles. Our relationships are far-reaching and built over many years as our team has worked with, and learnt from, Indigenous peoples. We strive to strengthen and expand on those valuable relationships, which includes affiliations with various Indigenous organizations that foster awareness, guide, support, and help create opportunities for us to have positive socio-economic impact. This aligns with our core principles as a Canadian company that operates in the context of Canada's history and reconciliation effort.
Building Opportunities Through Partnership
Indigenous engagement and inclusion are a Milestone core mandate, and we are committed to establishing and maintaining strong relationships, and working collaboratively with Indigenous communities, organizations, and businesses to achieve highest mutual benefit aligned to our Guiding Principles. We explore and pursue all opportunities for Indigenous inclusion and capacity building as it relates to project scope and beyond, and includes, but is not limited to, training, employment, subcontracting, procurement, and the development of creative, entrepreneurial initiatives.
Click here to read the Canadian Council of Aboriginal Business article "Constructing a Brighter Future" (pgs 24-29) which features some of our successes working collaboratively with our Indigenous partners
In everything we do we strive to always work in a spirit of partnership that is informed through our Guiding Principles, a spirit of collaboration that has also evolved into numerous ongoing business ventures. While each of these Indigenous partnerships is unique, each provides as a baseline our core services specializing in soil and groundwater remediation, habitat restoration and compensation, heavy civil construction, decommissioning and reclamation, and marine construction and remediation.
Click here to learn more about our Indigenous and Other Partnerships

Milestone is also proud to be a member of Advanced Business Match (ABM), an Indigenous company that operates with the ultimate aim of achieving regenerative economies that create equitable prosperity for all. Being part of the ABM client network effectively supports the development and expansion of relationships with our clients, partners and suppliers in the Indigenous business space. It is a forum and network whereby we learn from, and collaborate with, Indigenous and non-Indigenous business, in identifying and cultivating opportunities to work together.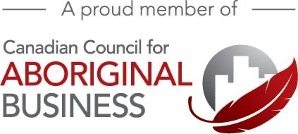 Milestone is proud to be a member of the Canadian Council for Aboriginal Business, an organization with a mission to promote, strengthen and enhance a prosperous Indigenous economy through the fostering of business relationships, opportunities and awareness for all of its members. We are honoured to be mentioned in the Spring 2021 Canadian Council for Aboriginal Business Report that featured some of the Indigenous businesses that we are proud to be partners with.