Our 10 Year Anniversary Video
Our History
Milestone Environmental Contracting Inc., was founded in December 2011 by Mark Seaman and Barry Grover. They had a vision for an environmental contracting company that could take on tough jobs, excel at difficult, technical work and carve out a niche as being the best in a 'dirty' business and the 'contractor of choice' for government, consultants and engineers. The main concepts that they wanted the company to embrace 10 years ago remain present in what Milestone is today.
Vision
A key Milestone vision has always been to attract top talent that allows us to tackle these most interesting and challenging environmental contracting projects. The culture that developed was one of respect and collaboration – values which would foster exceptional relationships with staff, suppliers, sub-contractors, and clients. Mark and Barry built Milestone around people and that continues today. 
Early Success
Milestone had early success on jobs such as Marathon, Kitchener and Lorado that allowed for explosive growth and early brand recognition within the industry. A Toronto-area office was opened in 2014 to service southern Ontario and attract top talent from that region. Milestone also opened a western office in 2014 that was built around Eric Pringle and civil capabilities that a partnership with Matcon Civil brought, and with whom Milestone worked with on early western projects such as the Agassiz landfill and habitat restoration as well as the TFN wetland planting project. These successes propelled the company forward with additional environmental contracting projects in western Canada.
Indigenous Partnerships
In 2015, Milestone received a Quebec Construction License, and partnered with Decontie Construction Inc. for the Hydro Quebec Corbeau Hydroelectric Station Demolition and Remediation project. Shortly after that project success Decontie Milestone Inc. was registered as a First Nations-owned business. Founders Andy and Wanda Decontie continue to be involved with shared business opportunities and are strong voices for Indigenous inclusion in and around the Outaouais region.
Milestone continued its mission of finding the best people to work with on tough projects and through 2016 expanded with new projects in AB, BC, ON, MB and YK with Indigenous partnerships and business opportunities being the main focus. In 2017 Milestone and the Kwikwetlem First Nation formed a joint venture that continues to deliver successful projects to this day. Over the last decade, Milestone has fostered many joint ventures with First Nations across Canada, with six in BC alone.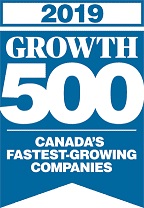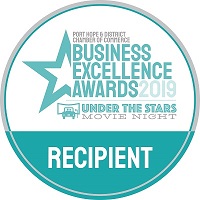 Strong Foundation
2020 was the biggest year with more than 70 environmental contracting projects completed – some of them were the largest remedial efforts to date. This was also the beginning of a global pandemic and as the world changed from day to day, Milestone managed through the many unknowns. Culture really matters during times like this and because of its strong foundation based on quality people, Milestone continued to be successful. The ownership team remained committed to the work and kept the teams informed and safe. Milestone rallied together and rolled with the rapidly and ever-changing work environment that COVID presented with courage and compassion. As a result, Milestone is a stronger company now in 2021 than it has ever been. 
Looking Ahead
As Milestone begins to celebrate its 10th anniversary later this year, continued growth and looking ahead is the focus. The team is ready to take on more challenging environmental contracting and remediation projects while staying true to the mission, vision and values that have got Milestone to where it is today.
Watch our 10-year Anniversary Video