(June 9, 2021, LANGLEY, B.C.) – Eric Pringle, the CEO of Milestone Environmental Contracting, is proud to announce, on behalf of everyone at the company, that industry specialist Tim Beckenham B.Env. Mgmt., has joined the company as the Northern Region Director Operations and Business Development.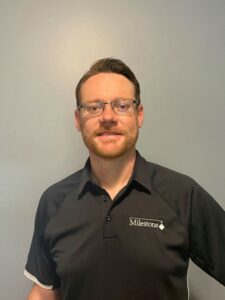 Tim brings a wealth of knowledge from his 15 years experience as a project manager and senior member of management and operations teams that have been active in in Northern Canada.  As Milestone unlocks more environmental contracting opportunities in our territories and northern areas of the provinces, Tim will lead the business development and operations of those efforts. Tim specializes in developing and managing teams and projects in remote northern locations which often involve logistical challenges, demanding schedules and tight field seasons – he knows tough jobs!
Tim specializes in the successful execution of these projects through extensive partnerships and collaboration with Indigenous and local communities to ensure that these communities are engaged and strong relationships are built. Tim has grown and managed many Territorial and Federal government contracts in all three territories as well as those for private industry with a focus on mine site remediation, water management and solid waste management.
Milestone co-founders Mark Seaman and Barry Grover welcome Tim to the team as they continue to focus on applying their entrepreneurial spirit to future growth by directing large strategic project opportunities which can further cement Milestone as the national environmental contractor of choice. "We want to maintain our edge, our relationships, and our thirst to champion new technologies to solve our client's environmental challenges… the toughest ones" said Mark. "Tim is a strong leader who fits with our team and the Milestone culture of teamwork and collaboration, communications and people. He can help us advance on Milestone's proven ability to forge strategic partnerships with key groups and industries in Northern Canada and push the boundaries of what we do and how we do it."
– 30 –