Randle Reef Remediation Project News
On March 9th, the Minister of Environment and Climate Change, the Honourable Steven Guilbeault, the Ontario Minister of the Environment, Conservation and Parks, the Honourable David Piccini, and the Deputy Mayor of Hamilton, Jason Farr, announced the successful completion of Stage 2 of the Randle Reef Remediation Project. A project site located in the southwest corner of Hamilton Harbour that covers approximately sixty hectares that was identified as an Area of Concern within the Great Lakes. This was a significant remediation project that has resulted in the removal of over a century of contamination (an amount that is enough to fill a hockey rink nearly three times over) from Hamilton Harbour. Milestone is proud to have been involved in this project that is a shining example of collaboration and teamwork in remediation.
Click here to read the Environment and Climate Change Canada News Release.
Milestone Project Profile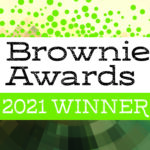 This project was awarded a 2021 Brownie Award in the REINVEST category, an annual award presented by the Canadian Brownfields Network and Actual Media Inc. that recognizes the builders, innovators and visionaries who are dedicated to the rehabilitation of brownfield sites that were once contaminated, under-utilized and undeveloped into productive residential and commercial projects that contribute to the growth of healthy communities across Canada.