Environmental contracting is often tough work – and that's where Milestone excels. Since our founding in December 2011, we've helped cleanup some of Canada's most challenging sites. We're always on the lookout for new project opportunities that inspire our teams to get creative, roll up our sleeves and get dirty to get the job done – on time and on budget. Our 'toughest jobs' mantra has served us well – winning awards, industry recognition and client loyalty as one of Canada's Fastest Growing Companies.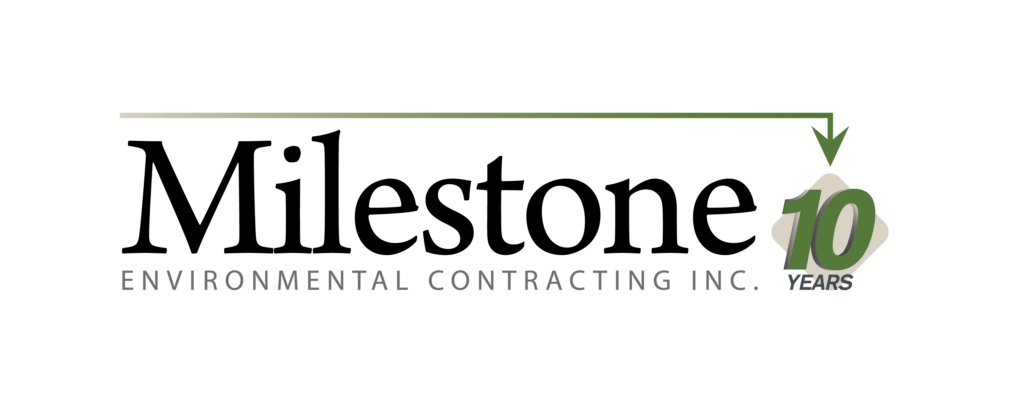 We're proud of what we've accomplished over the last 10 years – the 10th anniversary logo design symbolizes our key purpose of turning problems into solutions on Canada's most challenging sites reflected in the grey into green colour palette of this logo.
Over the coming months on our social channels we will be sharing our company and project history, shining a spotlight on our incredible team, and celebrating the successful partnerships and stories that have built a solid foundation for Milestone's growth long into the future. Happy 10th birthday to us!