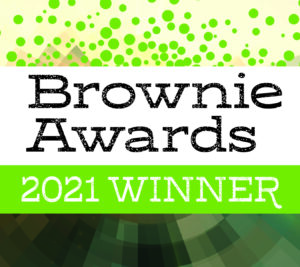 Three Milestone projects win awards, further cementing the company as a leader in brownfields.
Toronto, ON (Nov. 24, 2021) – The 2021 Brownie Awards, an annual celebration founded by the Canadian Urban Institute recognizing excellence in the remediation and redevelopment of brownfield sites, have concluded with big wins for Milestone Environmental Contracting Inc.
With three projects nominated it was an exciting night for the Milestone team as they attended the November 23rd event at the Delta Hotel in Toronto presented by the Canadian Brownfields Network and Actual Media Inc. Milestone saw wins in three award categories: REMEDIATE, RENEW, and REINVEST.
The REMEDIATE award went to the "Marwell Tar Pit Remediation project in Whitehorse," a site that was the largest single-source hydrocarbon contaminated site in the Yukon and of significant importance to remediate to improve the environment, human health and vision for the area as a safe, connected employment, commercial and community space. Milestone senior project manager, Wayne Harris, accepted the award on behalf of the Yukon Government.
Mark Seaman, co-founder of Milestone accepted the REINVEST award for the "Randle Reef Remediation project" on behalf of the Environment and Climate Change Canada project lead, Public Services Procurement Canada project manager, The Province of Ontario, the Hamilton Oshawa Port Authority, the City of Hamilton, the City of Burlington and the Regional Municipality of Halton.
Milestone business development coordinator, Tanisha Monster, accepted the final award on behalf of the City of North Vancouver for the Historical North Vancouver Shipyards project in BC, a large-scale remediation project that transformed the waterfront in North Vancouver into a multi-use commercial and community space and winner of the RENEW award.
Eric Pringle, CEO & Managing Partner of Milestone reflected on the event. "Being recognized for the Brownie Awards for three different projects speaks to the value that remediating these sites brings to communities from coast-to-coast-to-coast," said Eric. "I was so pleased to see the many innovative projects nominated in all of the award categories as cleaning up these contaminated sites brings life and purpose back into formerly underutilized land in communities across Canada."
– # –
For more information, please contact:
Eric Pringle – CEO & Managing Partner   604-329-5554
About Milestone: Milestone Environmental Contracting Inc is a privately held Canadian contracting and project management company with offices in Ottawa, Hamilton, Port Hope and Vancouver (Langley). Milestone has extensive environmental cleanup and geotechnical contracting experience and offers safe, practical and cost-effective solutions for a wide range of complex environmental projects, including soil and groundwater remediation, lagoon and pond remediation, excavation and shoring, soil stabilization, mine reclamation and design-build remediation.